Fire Safety
Innovative fire safety solutions
Safelincs is the UK's most progressive and customer focused fire safety provider offering over 3,500 products and services, including fire extinguisher servicing, fire alarm and emergency lighting, online fire safety logging and more.
Their offering is unmatched with a price matching guarantee on all of their services and products, free replacement fire safety equipment, next day delivery and a range of innovative cost saving product solutions. They're winners of several customer care awards and pride themselves on their commitment to customer satisfaction.

BDR Group
---
Fire Training
Comprehensive fire training
We offer a range of fire training and fire safety courses to businesses, both in-house and at venues throughout the UK. Working with a number of our training partners, we can create bespoke fire safety courses tailored to your company's specific requirements, which can be delivered at your premises.
All courses are approved or accredited by the Institute of Fire Safety Managers (IFSM). The IFSM actively encourage successful course delegates to join their ranks at the appropriate grade, gained from successful completion of the fire safety qualification-based training.
---
First Aid
First choice for first aid training courses
St John Ambulance is the nation's leading first aid training provider. We work with St John Ambulance to deliver first aid, health & safety and mental health first aid training to hundreds of thousands of companies and members of the public every year.
St John Ambulance offers thousands of training courses across the country, including a full suite of first aid, mental health first aid, risk assessment, fire marshal, and moving and handling training courses to meet your needs.

St John Ambulance
---
PAT Testing
Trouble-free PAT testing
Portable Appliance Testing (PAT) is necessary for ensuring handheld and portable electronics are consistently safe to use and for ensuring they undergo any necessary maintenance for the insulation. It involves checking the condition of cable, external casing, and plug exterior and interior, as well as carrying out insulation tests and in most cases can be carried out quickly and easily at your place of business.
We can help you find a local PAT testing company to ensure you meet your obligations under the Electricity at Work Regulations (1989) and The Health & Safety at Work Act (1974).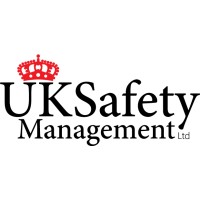 UK Safety Management
---
PPE
Effective Personal Protective Equipment (PPE)
Effective PPE is vital to provide the protection your workforce needs in order to work safely and ensure that all employment laws are complied with. Working with well known names, the range of PPE equipment available through us provides protection against most hazards that are faced within the workplace from head to toe.
We can help you source hand protection including a wide variety of cut protection gloves, foot protection including safety boots with a variety of safety features, eye protection including safety spectacles and goggles, ear protection such as ear defenders and ear plugs, as well as high visibility workwear clothing conforming to the necessary safety regulations.
---
Vehicle Safety
Employers must make sure that vehicles used in the workplace are safe, driven safely, and regularly maintained, repaired and inspected.
Working with Tet Express, we can help you source warning triangles, first aid kits, emergency kits, in-vehicle fire extinguishers, safety cones, jump leads, battery chargers, socket sets, car care accessories and more to ensure your vehicles comply with all aspects of the law.