A Safe & Clean Environment
Creating a clean and safe working environment is important, which is why the PHS floor-care solutions are integral to keeping floors clean throughout any workplace.
Some benefits of serviced matting are listed below:
Increased image and brand awareness
Reduced cleaning time and cost on site
Protect floors from premature damage
Prevent slips and trips - legal requirement
Cleaner and drier floors
Health and safety compliant
You're in safe hands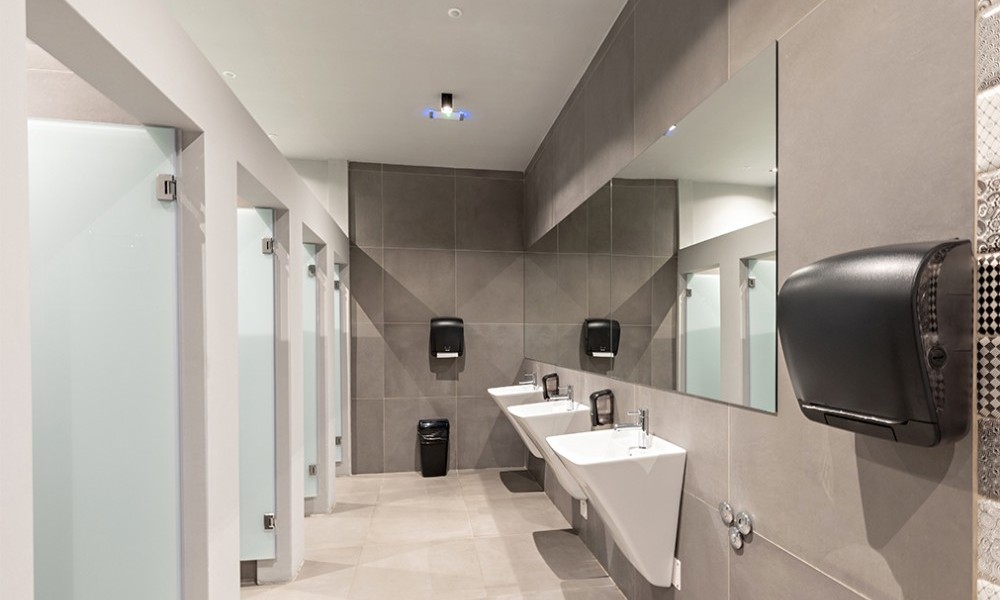 Your washroom facilities say more about your organisation than you may realise. It speaks volumes about how much you care for your staff and visitors. Providing clean, pleasant and modern washroom facilities, whatever the size of your business, is a positive reflection on your organisation.
We've chosen to work with the UK's leading washroom hygiene company, PHS to provide you with everything you could need for your washroom including soap dispensers, hand sanitisers, sanitary units, toilet roll and sanitary bag dispensers to keep your staff and visitors healthy and happy.
Through our partnership with PHS, we can also help you manage infectious and non-infectious clinical waste and ensure you put all the right measures in place to manage your clinical waste disposal in a safe, responsible and cost-effective way.